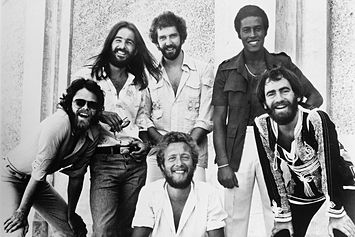 Is it me, or does it seem like the best white artists are all from places other than America? I'm talking white artists that dabble heavily in, or just make soul/R&B/funk music.
Think about it. The Average White Band (one of my favorites) is Scottish.
George Michael (arguably one of the greatest writers of our time) is from England.
Simply Red is from England. Even Phil Collins is from London.
Then, even new school you have Adele, Duffy, Amy Winehouse-- all from the UK. Remy Shand is from Canada. Makes you wonder if America's music scene is just so limited and categorized that it impedes on the creative process. I dunno. I mean, I know we got Wild Cherry, Robin Thicke, Justin Timberlake and Michael McDonald, and Teena Marie, but after that I'm drawing a blank.
Anyways. There really wasn't much of a point to this. Just somethin' I thought about.